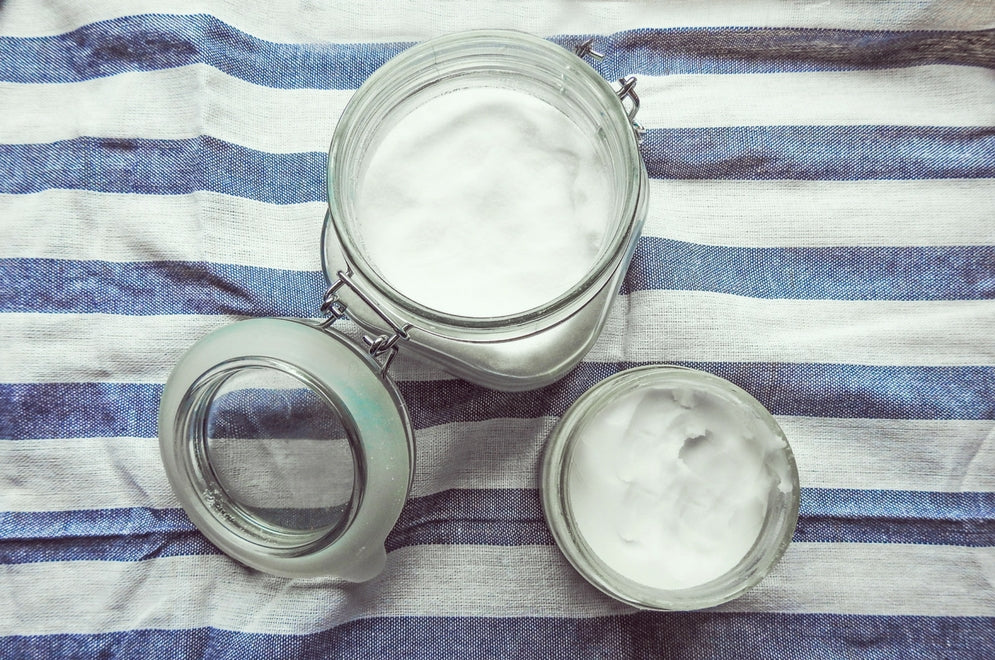 At Madison & White our goal is to keep your skin and hair healthy while you sleep - aka those beautiful pillowcases that are oh so comfy. But is there any way we can eat certain foods to keep our skin healthy from the inside out? Definitely. There are certain foods that I recommend to my patients when they come in wanting to improve their skin or slow down the aging process. When it comes to the aging process, my goal isn't to stop it (because aging is damn sexy), but to ensure that what you look like on the outside reflects how you feel on the inside. 
1. Eat Good Fats
Your skin is made out of fat. What? Yes. Every single cell in your body actually requires fat to maintain the integrity of it's membrane. It's extremely important for maintaining the flexibility of your arteries and veins, ensuring nutrients get into your cells and keeping your skin smooth and hydrated. In order to get the right fats into your diet you want to focus on foods that are higher in omega-3 fatty acids, polyunsaturated fatty acids, monounsaturated fatty acids and even medium chain triglycerides. When you're looking to get more good fats in think about increasing your consumption of these foods:
Extra Virgin Olive Oil
Grass Fed Butter
Coconut Oil
Small Cold Water Fish (like mackerel, herring and sardines)
Avocados
Salmon
Bonus - neurons are made out of fat - so increasing your consumption of good fats will also help your brain function! 
2. Increase Your Zinc Consumption
The most integral nutrient for your skin is zinc but let's be honest, when we're talking about skin it's not the first thing that comes to mind. However, this trace mineral is found in every cell in your body, and more than 100 different enzymes need it to function. In fact, the top layer of your skin is concentrated with up to six times more of the mineral than is found in the lower layers. While maintaining your skin health, zinc is also the mineral that your taste buds and your immune system relies on. This little mineral packs a punch - and good levels will keep your skin healthy and young for a long time. 
To determine the right dosing of zinc you should chat with a Naturopathic Doctor or medical professional, but you can also increase your zinc levels through consuming more of these foods:
Pumpkin Seeds 
Oysters
Dark Leafy Greens
Almonds
Chickpeas
3. Hydration 
If you have blotchy skin or bags under your eyes then you definitely want to be thinking about your hydration status. It's one of the easiest things to work into your routine and will make the most impact on your skin health, not to mention that when your skin is dehydrated wrinkles and fine lines are more pronounced. The easiest way to start working more water into your daily routine is to start your morning with TWO big glasses of water. Why? Because we've slept anywhere from 5 to 10 hours without so much as a single ounce of water. So before your morning cup of java, drink up! Down the hatch if you will. This will ensure that you're replenishing those important fluids before your coffee dehydrates you even more, and gets you off on a great footing for the rest of your day.
On top of these three nutrients, many people talk about things like hyaluronic acid and collagen in maintaining your skin health. These will be beneficial for your skin health, and the research supporting it's use is very strong, but skin health is also about getting the right nutrients into your cells. Without the right foundations, you'll always be playing catchup, and my goal is to get your skin to a place where you don't constantly need to do this. However, if you wanted to get more collagen into your nutrition routine you might want to consider drinking some bone broth. It's incredibly rich in trace minerals and collagen, not to mention yummy! Try a glass of it in the morning (I like mine warmed up)!
BONE BROTH FOR BEAUTIFUL SKIN
Ingredients
4 lbs beef bones with marrow
4 carrots, chopped
4 celery stalks, chopped
2 medium onions (quartered with peel on)
4 garlic cloves (peel on and smashed)
1 tsp salt
1 tsp pepper
2 bay leaves
2 tsp thyme
2 tbsp parsley
18-20 cups cold water
Directions
Place all ingredients in a 10 quart capacity crock-pot.
Add in water.
Bring to a boil over high heat; reduce and simmer gently, skimming the fat that rises to the surface occasionally.
Simmer for 24-48 hours.
Remove from heat and allow to cool slightly.
Discard solids and strain remainder in a bowl through a colander. Let stock cool to room temperature, cover and chill.
Use within a week or freeze up to 3 months.
TAG US & YOU MIGHT WIN!
Tag shots of your bone broth or anything that relates to this article on Instagram or Facebook and you might win a set of Madison and White Luxury Satin Pillowcases! Use hashtags & tag us: #madisonandwhite @madisonandwhite @drashleymargeson
Meet Dr. Ashley
Dr. Ashley Margeson is a Naturopathic Doctor in Halifax, Nova Scotia, Canada who believes that your health shouldn't hold you back from living your best life. She works with passionate people, moms and dads, athletes, go-getters, professionals, and retirees to help them achieve (and maintain) their health goals. Current obsessions include yoga pants, coffee, super comfy beds and Instagram (find me at @ashley_margeson!) 
Website: www.ashleymargeson.com
Instagram: www.instagram.com/drashleymargeson
Facebook: https://www.facebook.com/drashleymargeson
---