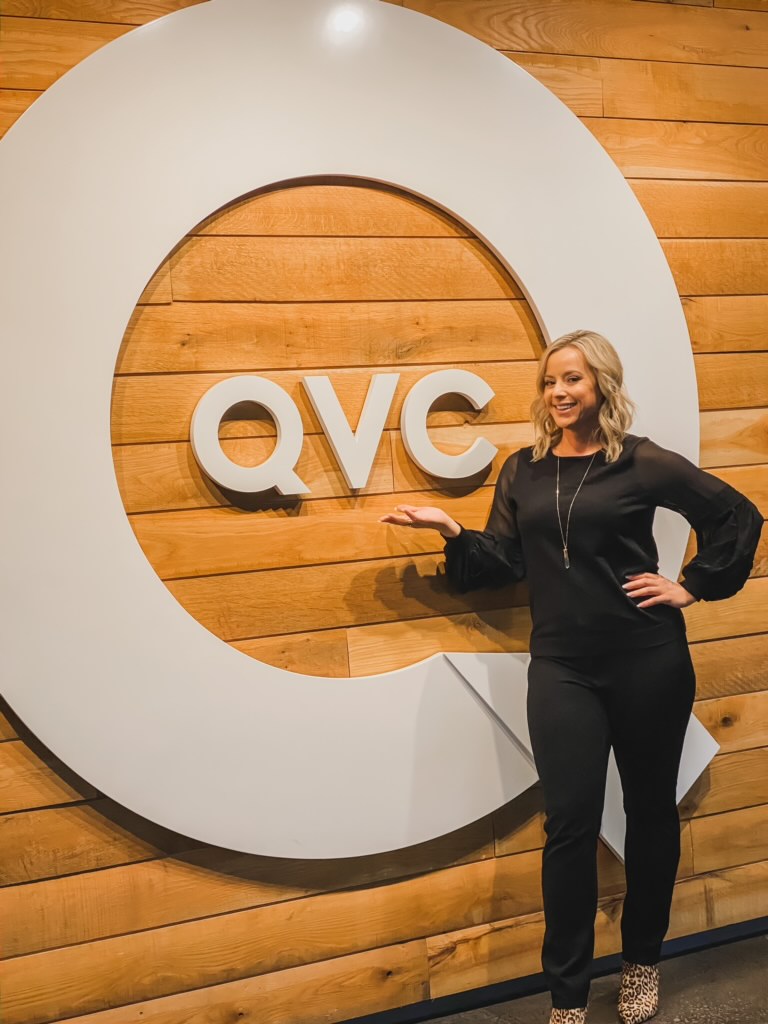 OMG!!! SOLD OUT ON QVC!!
When I started this company, it was on the kitchen table as I watched my two young kids play in the living room. I handmade every order and sold my pillowcases in church basements to holiday craft shows. From those origins, I just kept taking step after step, much like my kids learning to walk, jump, and run! So when I learned that Madison and White would launch on QVC, the largest home shopping network in the world and based in Pennsylvania,  you could imagine my freakout happy dance. 
Last night, after a year and half of hard work, I went HOT LIVE ON QVC and I was broadcast into over 300 million homes and across all of their social media channels! 😅 HOT LIVE means that there is no delay in what happens on set to broadcast.  What is said or done on camera goes out to the world. No editing. So I took a deep breath and went on QVC knowing that I was just going to be me, sharing my passion for beauty sleep. WATCH THE ACTUAL VIDEO NOW!
In under 10 minutes,  Madison and White SOLD OUT! This was literally beyond a dream come true. If I can share anything with you, please know that you can do anything. You can overcome any obstacle. You chase that dream and make it a reality! I believe in you!
Here are some of the highlights from behind the scenes including meeting Josie Maran!! I LOVE JOSIE MARAN!
Outside the QVC studio in Pennsylvania. QVC is owned by Qurate group. Here is a little glimpse inside the studios, which includes its own Starbucks, Shopping area, and restaurant. It is literally such a beautiful place! 
This gorgeous hallway with all of my favorite hosts!
For Sandra Bennett's Authentic Living on QVC-which is the show that we sold out on...I had to share a pic of her beautiful set!
Sandra introduced opened her show with excitement for Madison and White and Josie Maran! Here are our items ready to go for Sandra!
Here is sneak peek of my amazing sales team and I trying to decide the grey faux fur rug or the white faux fur rug. I choose grey!
After selling out live on QVC...It was backstage where I met the legend Josie Maran! It was soo awesome!
The best thing was getting back to the hotel to celebrate with my mom and kids. My family watched everything go down live in the hotel lobby. My mom  told me she she had glanced away for a moment and that my daughter said.."Look mom sold out!" 🥳✨ When I got home, they even made a makeshift celebration decoration for me. All heart! THIS WAS A DAY I WILL NEVER FORGET!
---
---