How Fine Lingerie is an Everyday Essential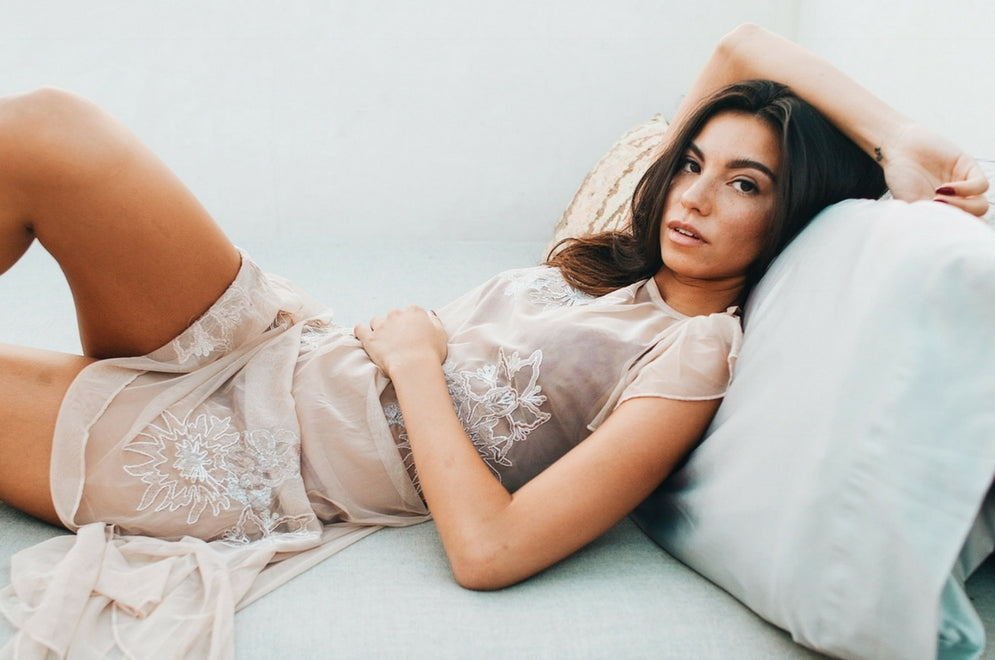 An 80's pop star in corset, garters, and bustier might pop to mind when you think of lingerie. You might have even laughed at the idea of making lingerie an everyday essential. Yet, despite all the demands that woman have on their plate, we want to give you three reasons why you should try something other than a t-shirt bra and boy shorts.
EXPRESSION
Style isn't fashion. Okay...we don't want to launch into a huge debate, because what we just said, style isn't fashion, happens to be fighting words. Suffice it to say, Madison and White truly from the bottom of her heart believes that every single damn woman in the world is gorgeous. We also love that every single woman has a unique voice that expresses her own sense of style. So before we start crying about how awesome that mind-blowing concept is...let's crash land back to earth. Every. Day. Matters. When you take time to express your mood, you are celebrating your vision, ideas, and dreams. Wearing the same beige high brief panties just doesn't do justice.
PASSION
Passion, and this another concept where books have been written, doesn't just have to be bad romance novel.  We are totally smitten by Evgenia 2016 Collection because it includes so many variations on ideas of passion. Dress up your everyday lingerie as a bombshell sex kitten or, as your mood predicts, make it just a sensual experience that celebrates your gorgeous body and uniqueness. Okay, we had to include one corset, which in this case is actually a sexy version of shapewear and can be worn for more than just a one time romp in the bedroom.
EVERYDAY LUXURY
Deadlines. Meetings. Family. Hopes. Dream. Life Goals. Traffic jams. Life is complex. Most people, if anything like us, are lucky to get the laundry done. Yet, as much as we rise to the occasion to meet all of life challenges, we also remember that the world we live in is a physical one. We only have this moment and in this moment we should celebrate the bodies that we have. Reward yourself with things that feel good. We promise that when you take time to properly care for yourself that it is a necessity. When you care for yourself, you can then care for everything else that you love. Love is, after all, the ultimate everyday essential, so pull those undergarment on in the morning with heart.
Ladies in the US, the British lingerie company, Rigby and Peller has just launched at fancy malls somewhere near you. We expect that they will do very well. If at the end of this, you just want to get naked in bed-our pillowcases will give you a reason to do that. Our Holiday 2015 Collection is launching in October.
---