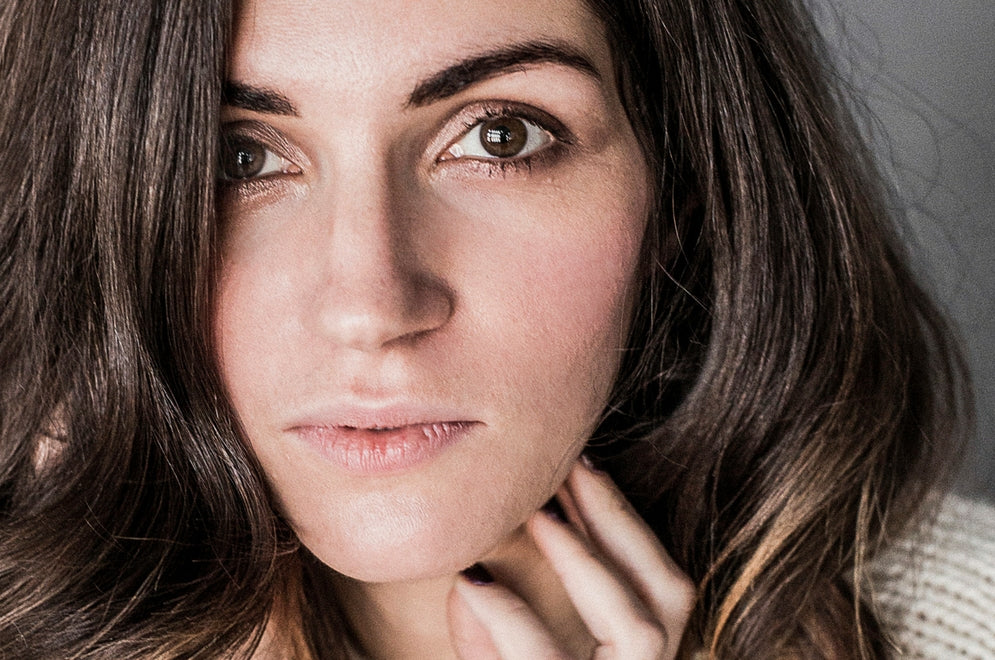 With the shifting awareness of how toxins impact Earth, our health, bodies, and skin, people are making a shift to natural beauty. Women are striving to find healthy and natural ways to keep looking their best. Kamela Hurley, founder of Madison and White, shares her inspiration and best natural beauty hacks for real people.   
Meet Kamela Hurley, founder of Madison and White and mother of two children under the age of four. She was born and raised in Southern California. 
1. YOU ARE WHAT YOU DRINK & EAT
Growing up in Southern California, I was blessed to have a family that ate foods mostly grown from local farms. However, by the time I reached high school I had discovered fast food. By the time I reached the age of seventeen, my doctor told me that I had high cholesterol that was mostly triggered from sugar-ladden sodas and daily lunch trips to fast food joints. I had acne. I wasn't overweight, because I was young and participated in competitive sports, but my doctor said I had to make a change or face serious consequences in the future. It was shocking to me but it would take several years for me to really make a lifestyle change.  After high school, I kept up with the bad lifestyle choices and became overweight. It was when I was introduced to yoga at university that I made a significant lifestyle change. I took time to consider what I was eating, where it came from, and its impact on me and the environment. I became a vegetarian for the next seven years (until I met my husband) and I even spent a year living a raw diet. The weight melted away and my acne cleared up. My skin was glowing and I took pride in being me. The best advice I can offer is to eat as well as you can, drink water, and skip fast food always. In addition, to that advice I want to also mention moderation is the best in any situation. I love wine and mixed drinks like the next girl, but not every night and not to the point I'm wasted. Here are some books that I personally recommend as a way to help kick start some changes:
The Beauty Diet: Looking Good Has Never Been So Delicious by Lisa Drayer
The Perricone Prescription by Nicholas Perricone
2. WAKEUP AND MAKEUP.
For many years, I was a true Cali hippy. I loved yoga, long days spent in nature-the beach for certain, and I didn't wear makeup. As I grew older, I discovered the joy of using makeup and particularly during my first pregnancy when makeup was one of the few things that made me feel better. From department stores to drugstores to organic labels, I tried it all. I can say that along the way I learned that wearing just a little bit of makeup to enhance my features lifted my spirits and made me feel more confident. I also found that when I applied makeup that I was also nurturing some personal space to dream and image a positive future. So even if you have never worn makeup in your life, I encourage you to experiment. Taking time to appreciate your beauty is one of the best beauty hacks available.
3. GET YOUR BEAUTY REST
It took years to learn how to eat well and feel great wearing makeup. It took about the same time to learn how much sleep I needed to feel I was functioning at my best. Of course, there were the late night parties or early morning traveling that just couldn't be avoided, but setting a schedule that work on an everyday basis was much harder. It actually became more difficult after having children. These days I acknowledge that some nights I just need to go to sleep and I do just that. Getting enough sleep is one the best beauty hacks that you can give to your body and reap the benefits overnight. 
Now, this post wouldn't be complete without mention of our Sleeping Beauty Kits. Our luxury satin pillowcases provide the luxury bedding experience, but our pillowcases are packed with benefits. Our pillowcases stop bedhead, reduce frizzy hair, and knock out those pesky sleep wrinkles, which contribute to lines and wrinkles. It's like sleeping with your hairdresser and aesthetician every single night of the week. It's an 8 hour treatment that works to benefit your hair and skin.
---